MARLINS MASTERS SWIM
The Marlins Masters Swim adult, year-round program offers three progressive levels:  beginner, intermediate, and advanced.  
The coaches will provide instruction to improve freestyle technique as well as confidence for the other 3 competitive swim strokes: Butterfly, Backstroke, and Breaststroke. 
We focus on drills as well as gaining endurance in the water.  Suited for the beginner swimmer who wants to become more proficient in the water and for die-hard swimmers, former competitive swimmers, and fitness enthusiasts.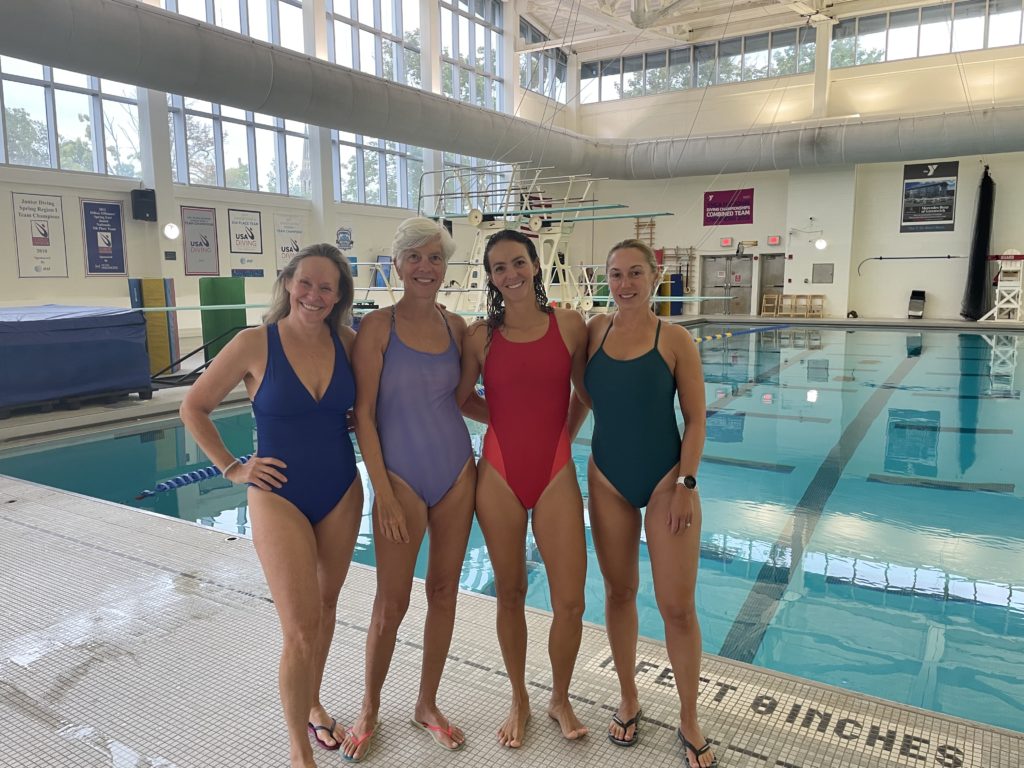 DAYS & TIMES:
MONDAYS, WEDNESDAYS, FRIDAYS – 6:00AM- 7:00AM
MONDAYS AND FRIDAYS: 8:30AM-9:30AM
WEDNESDAYS: 9:00AM-10:00AM
For more information, please contact Patrick Kennedy at pkennedy@gwymca.org.