NEXT SESSION:
Jan 8th – Mar 25th
Class will be held on Mondays and Wednesdays from 5:30PM – 7:00PM.
PROGRAM OVERVIEW:
LIVESTRONG at the YMCA is an evidence-based program that helps adult cancer survivors reclaim their health and well-being following a cancer diagnosis. Participating YMCAs create a welcoming community in which survivors can improve their strength and physical fitness, diminish the severity of therapy side effects, develop supportive relationships, and improve their quality of life. Since 2008 the LIVESTRONG Foundation has been the YMCA's partner in developing and delivering LIVESTRONG at the YMCA.
PROGRAM DESCRIPTION:
• Small group, supportive environment
• Twelve-week program with two 75-minute sessions per week at no cost to participants
• Includes cardiovascular conditioning, strength training, balance, and flexibility exercises
• Facilitated by YMCA Certified Instructors
• Includes use of YMCA facilities and classes during the 12-week period
• Evaluation includes functional and quality-of-life assessments before and after participation
PROGRAM IMPACT – LIVESTRONG at the YMCA has proven to:
• Help survivors MEET OR EXCEED the recommended  amount of physical activity
• Help survivors SIGNIFICANTLY INCREASE their cardiovascular endurance
• IMPROVE cancer survivors' overall quality of life
WHO QUALIFIES?
Anyone at least 18 years of age who is living with or beyond cancer treatment.
ABOUT OUR TEAM:
Our LIVESTRONG at the YMCA team members are Y staff dedicated to improving our community's health and wellness.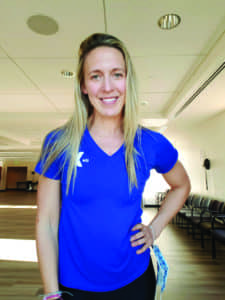 Stephanie Allgood, Program Manager
Stephanie Allgood has worked at the Y for over a decade. She is a certified U.S. Rowing and Strength & Conditioning Coach. After training clients from nationally ranked athletes to special needs populations, Stephanie believes "everyone can grow 1% better each day." She looks forward to creating a LIVESTRONG community.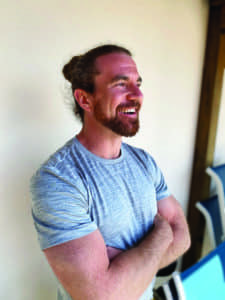 Dave Graves, Instructor
Dave Graves is a NASM Certified Personal Trainer. His happy and healthy approach to life transforms exercise into an enjoyable experience. Dave decided to become a LIVESTRONG instructor after supporting a family member who battled cancer. Dave's years of experience will empower cancer survivors on their own roads to recovery.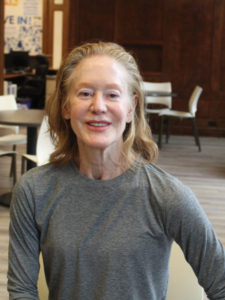 Susan Jones, Instructor
Susan Jones is a NASM Certified Personal Trainer and Specialist in Corrective Exercise, Older Adults, and Women. She's Yoga, Pilates, and Barre certified. Her training provides evidence-based recommendations for all her clients, including cancer survivors. As a LIVESTRONG instructor, Susan will provide her clients with exceptional integrity, effectiveness and professional delivery.
To learn more about LIVESTRONG at the YMCA, contact wellness@gwymca.org or complete the below form!