Private and Semi-Private Lessons
Group lessons aren't for everyone. Private or Semi-Private Swim Lessons with a  YMCA certified swim instructor could be just what you or your child needs to get comfortable in the water or achieve your swimming goals.
Lessons are designed for ages 3 and up. Semi-private lessons are designed for swimmers similar in age and swim level.
Interested in signing up for private lessons?
Click the link below to access our Private Lesson Request Form. Email the form to swimschool@gwymca.org when complete or complete the form at the bottom of this page and a Swim School Representative will be in touch. 
Together, the instructor, participant, and/or parent determine the goals for the session and the curriculum is customized in order to meet these goals. 
Private and semi-private lessons are either 30 or 60 minutes in length, depending on your preference.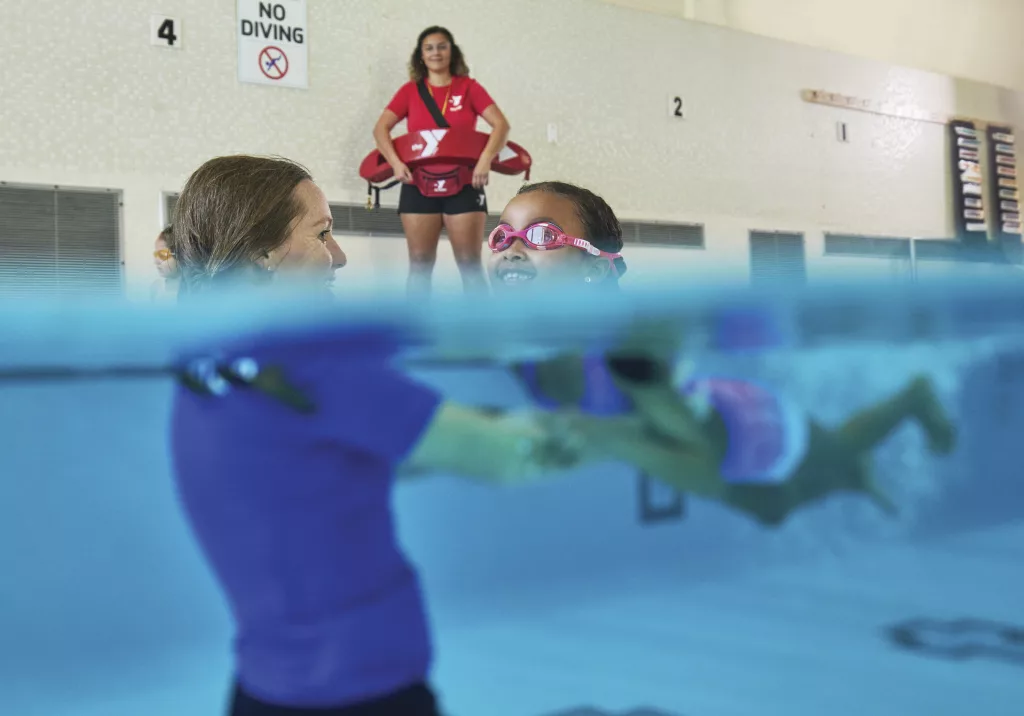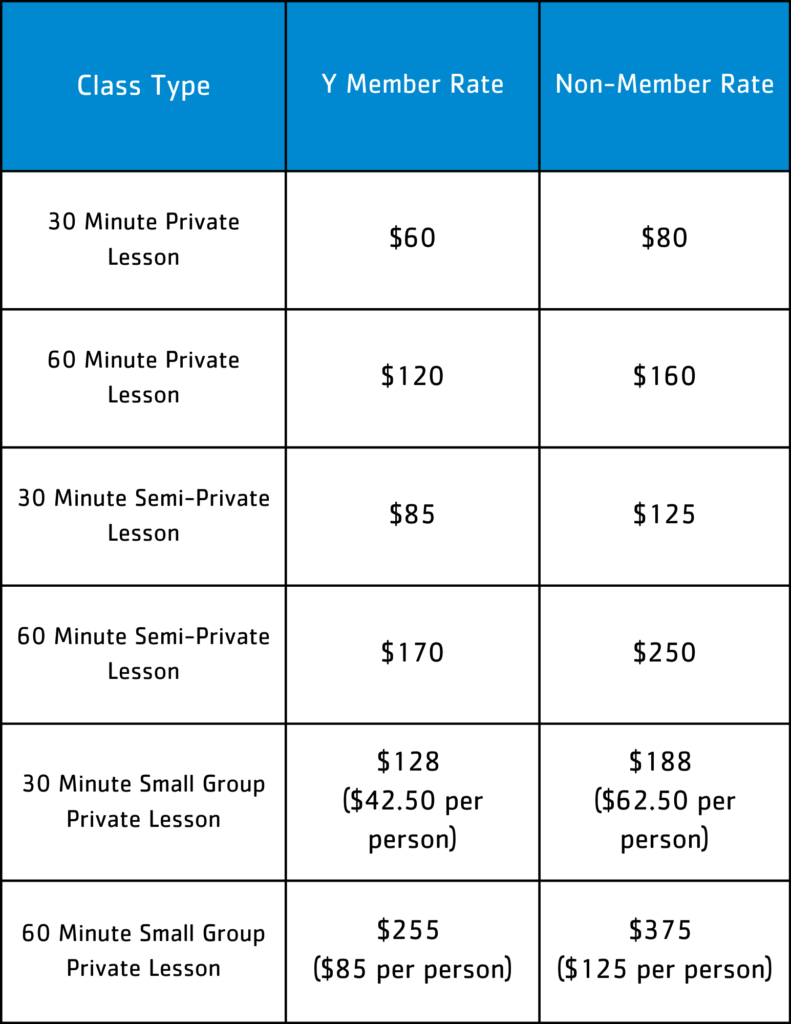 Lesson Policies
Private and Semi-Private lesson are offered to swimmers ages 3+
Semi-private lessons are offered to 2 swimmers of the same age and level
Small group lessons are offered to 3 swimmers of the same age and level
Swim lessons are non-transferable
All cancellations require 24 hours notice
Lesson packages will be renewed based on the instructors availability
Rescheduled lessons will be on the same day and time for an extended week
All packages must be complete within 90 days
All cancellations and reschedules must email swimschool@gwymca.org
Cancellation Policy
To cancel a private lesson, email SwimSchool@gwymca.org at least 24 hours in advance of the lesson time. Lessons that are cancelled within 24 hours will be rescheduled at no additional charge. Lessons cancelled within less than 24 hours will be forfeited.
Refund Policy
Payment is due at registration. Because of limited space in the program, there are no refunds for this program without physician's written explanation of inability to participate.  The YMCA is committed to serving people regardless of their age, sex, race religion or income level.  The YMCA provides financial assistance based on family need and availability of funded space to ensure that individuals residing in our community have access to the YMCA's programs and services.
Learn More About Private & Semi-Private Lessons