OUR GOAL IS TO HELP YOU REACH YOURS. 
DEDICATED TO HEALTHY LIVING. 
---
Please download our app by searching "YMCA of Greenwich" in your App Store to request your training session. 
For more info, contact wellness@gwymca.org. 
---
Cristian Aguirre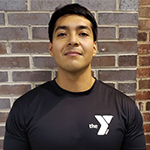 Cristian's philosophy is that workouts are catered differently for everyone because everyone has their own personal goals/training experiences. Cristian's goal is to help you achieve your goals & challenge you to become the greatest version of yourself. Gaining both strength and achieving range of motion have been a major focus for many of his clients in the past few years.
From building muscle, strength training, mobility, calisthenics and focusing on rehabbing injuries, Cristian has been at the Y for over 6 years and Personal Training for over 4 years. He enjoys powerlifting/bodybuilding exercises and believes you can always get stronger!
"I always try to teach every one of my clients to understand the training that we are doing & incorporating some nutritional information in the mix. Both go hand-in-hand," he notes. Cristian is our resident vegan, ask him for some great substitutes or how you can lead a more plant based lifestyle!
Stephanie Allgood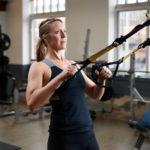 Certified Strength and Conditioning Coach (NSCA), TRX Group Class Instructor, US Rowing Level 2 Coaching Certification – Stephanie knows from personal experience what kind of dedication it takes to really excel and reach new limits. Stephanie rowed competitively in college and has coached at the Maritime Rowing Club. If you need a little extra motivation, Stephanie will give it to you. Stephanie has many years of experience working with athletes, including rowers and swimmers. She extends her expertise to the general population of all ages and fitness levels and develops programs for total body conditioning, if you want to get in shape, Stephanie will get you there!
Dave Graves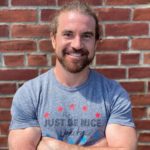 Dave Graves, NASM Certified Personal Trainer, works with individual and small group clients. Years of fitness experience, combined with his daily happy & healthy lifestyle, empower you to achieve your fitness goals. Clients across ages and athletic backgrounds experience transformation in their fitness, lifestyle and happiness through working with Dave and his customized training programs.
As a NASM Certified Personal Trainer, Dave also works with individual, semi-private and group classes in a dryland training environment. In his years of specialized experience, Dave has helped swimmers in all stages of competition. From national level to beginner-level swimmers, Dave customizes individual and group workouts to best complement in-pool training. Dryland training improves strength, endurance, and competition performance, and provides a stabilizing muscle balance for the training done in and out of the water.
Anja Mubuuke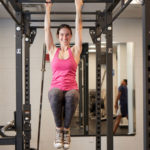 Since 2012 Anja has been a Personal Trainer at the YMCA of Greenwich. As a Personal Trainer, Anja uses her versatile training style to capture the needs of the individual client. She works with clients with varying health issues, fitness levels, goals, interests and motivation levels which helps her determine the type of training to complete together.
As a college D1 Runner, Post-Grad Anja pursued triathlons including short sprints to IronMan distance, and loves to move and challenge herself. Setting a personal goal in 2020 to add an additional (or hopefully additional) 20 mins on the bike each evening after the kids are (finally) in bed, Anja knows the challenges daily life can pack into a workout routine and is ready to help you find your stride!
Brandon MuBuuke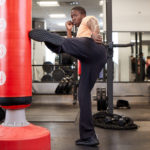 Brandon believes in using creative programming to engage, motivate and help people of all backgrounds advance in their fitness goals. Training since 2012, Brandon is ISSA certified and has certifications in Kickboxing, Zumba, Spin, and Rowing and uses his various training fundamentals to inform his ability to train a diverse group of individuals.
Brandon's go-to gym routine is pull-ups mixed with challenging and new full body movements. Competitive by nature, Brandon refuses to back down from a challenge and can't help but rise to complete any challenge presented to him!
Nicole Nurse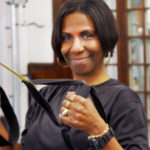 Nicole believes as Edward Smith-Stanley once said, "Those who do not find time for exercise will have to find time for illness." Simply put, the body is built to move and all of the human body systems are positively influenced by exercise. A healthy body provides the foundation for living a good life.
Nicole is a NASM Personal Trainer; ACE Group Fitness Instructor; Athletic Strength and Conditioning Coach; Certified TRX Instructor; Certified Kettlebell Instructor; Certified Barre Instructor; Certified Mossa Strength Training Instructor. Nicole believes in the science that says that for optimal results, we all should try to exercise 2-4 times per week. The science also says that you need to know what to do and how to do it for the best results.
As a personal trainer, Nicole knows what exercises to pair together, how many reps should be pursued, how many sets should be attempted, starting weight selections, how to progress the workout, how to regress the workout, and most importantly, what should your form/technique look like. Nicole stresses how important it is to have excellent form to both avoid injury and to maximize results. 3 days per week in the gym is all you need to see optimal results when your trainer knows what to do and how to do it!
Anthony Petrella
Anthony has been a personal trainer for 5 years. He has been training for 10 years and is an NPC National level competitor.  Working with all ages, his areas of expertise are strength and hypertrophy training, athletic performance/conditioning fat loss and functional training. With a no nonsense approach he's ready to help you reach your goals as fast as possible while safely doing so and avoiding injury.
LaMont Rollins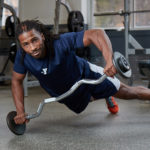 National Academy of Sports Medicine (NASM) Certified Personal Trainer, TRX Group, Boot Camp and Spin Class Instructor, LaMont walks the walk, you'll see him putting himself through the same vigorous workouts he puts his clients through. He knows what it's like to workout with limited time and will make the best of the time at hand.
LaMont will challenge your agility and coordination. He can bring your strength program to the next level with his creative programming and endless library of exercises. If you'd like to learn Olympic lifts, or be put through a grueling circuit, LaMont will get you through your workout at a higher level. Jump start your day with Boot Camp, LaMont will have you doing things you thought you could never do. There is a place for everyone in his classes, each exercise has its modifications, so for those that either want to take it back a notch or even take the exercise to the next level there is lots of wiggle room. He'll make sure you have a good time!