Personal Training at the Y
With YMCA Training, you will receive the greatest opportunity to succeed in making lasting changes to your lifestyle. Our nationally-certified Personal Trainers design personalized programs to meet client specific goals, whether it be weight loss, muscle gain, general fitness or to change up a work-out routine.
Define your personal goals
Develop a customized fitness program
Provide motivation and accountability
Incorporate new techniques
Bust through fitness plateaus
Improve your wellbeing and reduce stress
Enhance your overall fitness
Achieve results!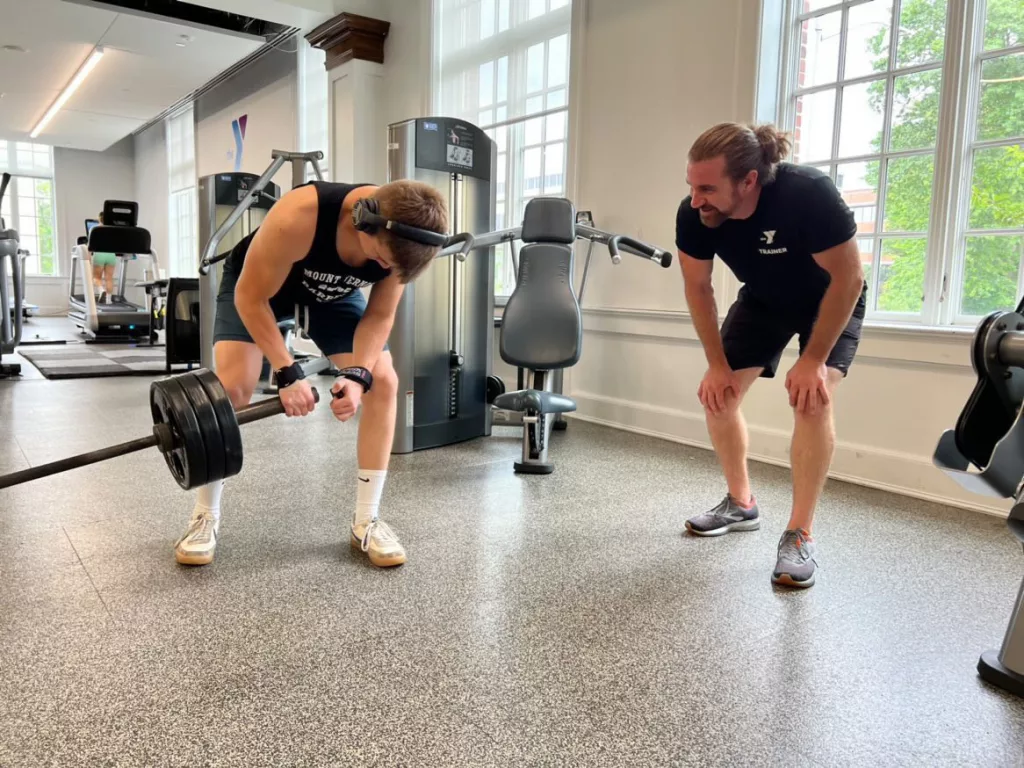 All participants must fill out a PAR-Q before their first session.
Personal Training sessions are valid for 6 months from date of purchase.
Personal Training sessions are nonrefundable and non-transferable.
Sessions are by appointment only and have a 24-hour cancellation policy.
Please download our app by searching "YMCA of Greenwich" in your App Store.
Complete the form below and a Personal Training representative will be in touch with more information.