One-On-One Personal Training
*Members Only – 12 Years Old & Up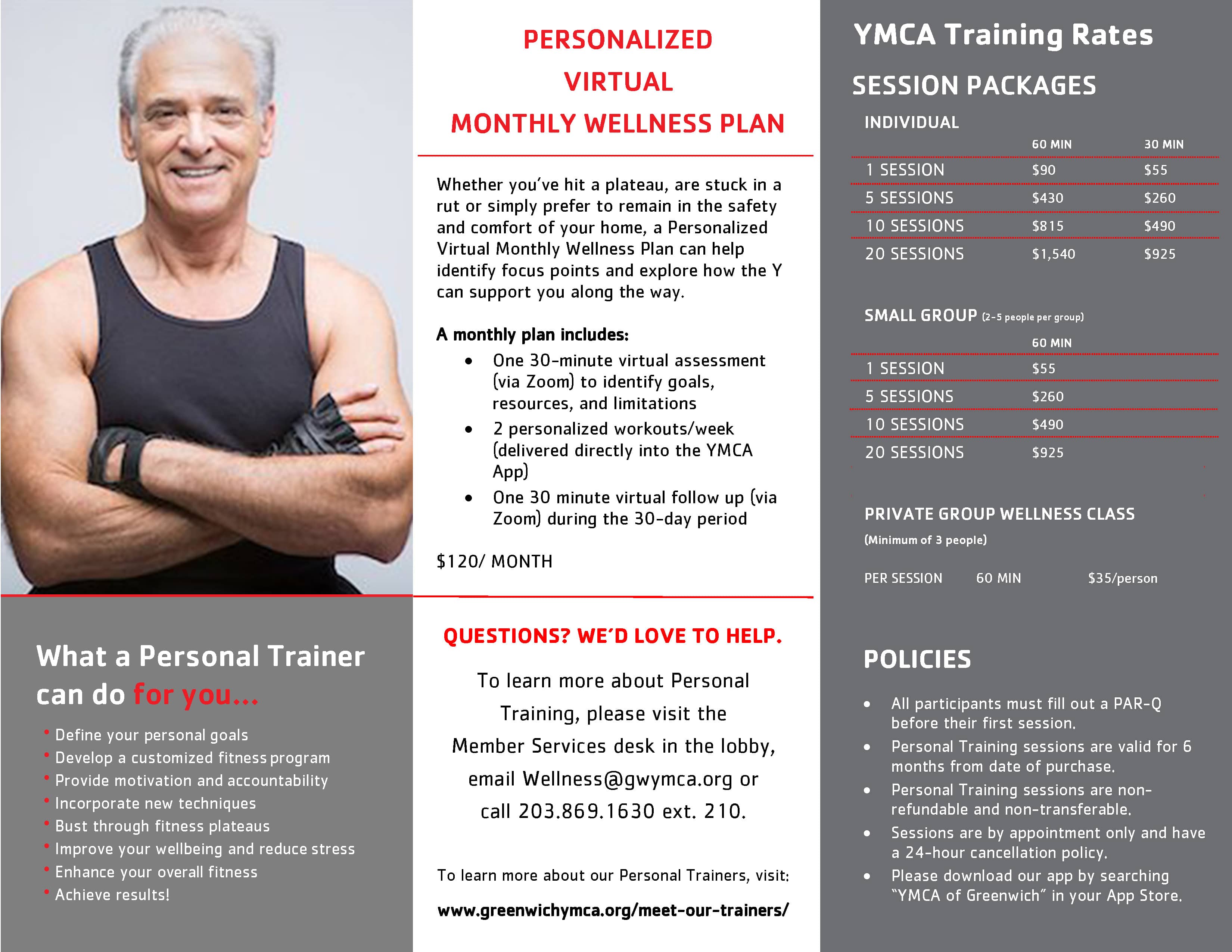 OUR APPROACH
With YMCA Training, you will receive the greatest opportunity to succeed in making lasting changes to your lifestyle. Our nationally-certified Personal Trainers design personalized programs to meet client specific goals, whether it be weight loss, muscle gain, general fitness or to change up a work-out routine.
Please download our app by searching "YMCA of Greenwich" in your App Store to request your training session. 
For more info, contact wellness@gwymca.org. 
Meet Our Trainers
---
ADULT BASKETBALL LUNCH LEAGUE
Do you love to shoot hoops? Looking for some challenging cardio in a fun, competitive, group? Our Adult Basketball Lunch League has been a staple at our Y for over 30 years! Teams are determined at the time of play. 
Monday – Friday        12:00PM – 2:00PM
Saturday                      1:00PM – 3:00PM
BOXING 1-ON-1 LESSONS
FOR YOUTH (8 YRS +), TEENS & ADULTS
Take your boxing to a new level with one on one training with our specialty boxing instructors. Refine technique, imprive enduance, and elevate your boxing fitness to the max.
Email wellness@gwymca.org to setup a lesson.

Member $90 per lesson | Non-Member $100 per lesson
---
MASTERS PROGRAMS
MASTERS SWIM
The Marlins Masters Swim Program is a year-round adult program that services the needs of all masters swimmers. There are three progressive levels to this program: beginner, intermediate, and advanced. Each swimmer will have the opportunity to train for Freestyle as well as the other 3 competitive strokes: Butterfly, Breaststroke, & Backstroke. This program is ideally suited for first time masters swimmers, former competitive swimmers, and fitness enthusiasts with a passion for swimming. 
For more information, or to register, please contact Lauren Chiappetta at lchiappetta@gwymca.org. 
MASTERS WATER POLO

 
The Masters level Water Polo Club is an opportunity for adults of all ages to continue their love for the sport in a fun and relaxed atmosphere. The Masters Level Water Polo Club is a year round program divided between three seasons: Fall (September-December), Spring (January-April) and Summer (May-August). Practice will consist of swim conditioning, ball handling, shooting and a lot of scrimmaging. During each season, players will have an opportunity to play local master teams as well as some national level tournaments. Water polo experience is highly encouraged.
For more information, please contact Coach Kim Tierney Wang at ktierney@gwymca.org.