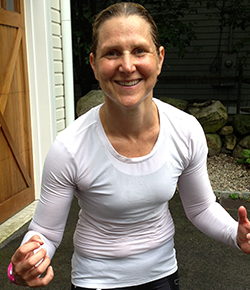 Spin SS with Kati Dixon
Kati Dixon has been a spin instructor at the YMCA for over 5 years.
She teaches the 5:15 am sunrise spin class on Monday and Thursday mornings.
Kati loves spinning because it helps her train throughout the year for triathlons and she loves her dedicated early morning spinners.
Wake up and come and try one of her classes. It feels great to get your workout over and you feel more energetic throughout your day.