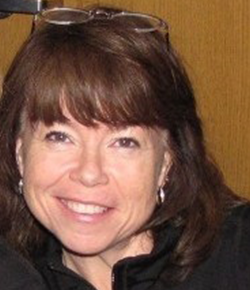 PILATES with Wendy R. – AS1
PILATES

 
Improve core strength, flexibility, body awareness, proper breathing, and posture. Great low impact option, preventing stress on joints. 
---
About Wendy
Wendy has certifications from the Aerobics and Fitness Association of America as well as Aqua Fitness, Back Injury Prevention Specialist, Body Barre, Cancer Exercise Specialist, Knee Injury Prevention Specialist, Personal Training, Pilates, Senior Fitness, Spin, Tsunami Board Fitness, Zumba (Basic, Aqua, Gold, Kids), C.P.R. and A.E.D
"I started working out at the YMCA over 10 years ago. Not only did I fall in love with this gym, but also always loved fitness. So, I decided to make it my career, and have never looked back!"
Her love of fitness has pushed her to always continue developing new classes and ideas, as well as build onto her certifications, which in turn keep her classes fresh and challenging.
"My goal is to help members notice improvement in their strength, endurance and form, all while having fun.  I would love to meet you and work together towards YOUR goals!