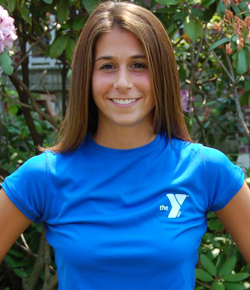 Group Power, AS1 with Kelly Garofalo
National Academy of Sports Medicine (NASM) Certified Personal Trainer
Kelly has always been actively involved in sports and fitness since an early age playing basketball and college softball. Since then she has transformed her passion into a career, focusing on sharing her knowledge and experience with other to achieve their health and fitness goals.
Kelly works with clients of all ages and fitness levels, motivating them to push themselves to their personal limits. When working with clients Kelly will keep you excited, your body guessing and your mind focused. Functional training and Bosu ball work are among her specialties.
Kelly teaches Fit for Life for our senior members, Group Power and also has her private bootcamp class.