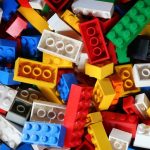 Have your kids outgrown their legos? Are they taking up space in your attic, garage or storage unit? Donate them to us!
Bring in new or used bricks, figures, axles, wheels, etc.
We'll give them a great home in our NEW Y Play Lego Room!

Donation Bins are located at the YMCA front desk.