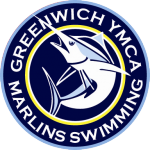 Dear YMCA Members:
The YMCA of Greenwich is excited to announce that effective August 1st, former Badger's Senior Team Assistant Coach, Aaron Montgomery, will be the Head Coach of the Marlins Swim Team.
Aaron began his coaching career at the Flushing YMCA, enjoying great success as both an age group and senior level coach with seven state championship titles.  Concurrent with his passion for swimming, Aaron completed his BA in English and MA in Education and currently is a math teacher at The Brunswick School in Greenwich.
In 2007, Aaron became the Badger Swim Club's senior team assistant coach and over the past 10 years he has worked with dozens of Olympic Trial qualifiers and National and Junior National Team qualifiers.  He also has international competition experience and has worked with some of the best swimmers and coaches in the world. Aaron has a passion for inspiring swimmers, building great character in youth as well as producing a cohesive and inspired team of swimmers and coaching staff.
Having Aaron lead our program will provide our Marlin swimmers access to the coaching and prowess of a world class swim coach and program. The YMCA maintains our goal to field top quality programs with our Swim, Water Polo and Dive teams as well as our Swim School.  We are confident with the addition of Aaron to our Y coaching staff, that we will continue this tradition by building the strongest swim program which our children deserve. We are grateful for all of the feedback and insight from our parents and swimmers.
Within the next week, there will be a series of meetings for parents and swimmers to meet Aaron.  This will provide an opportunity to hear him speak about his coaching philosophy and how he plans to lead our team.
Please join me in welcoming Aaron Montgomery to our YMCA of Greenwich family and feel free to contact me with any questions.
Thank you.
Bob DeAngelo
President and CEO
YMCA of Greenwich